Slide
MicroBT debuts WhatsMiner M60 series in Dubai
 
On October 24, 2023, MicroBT, at the Blockchain Life 2023 event in Dubai, announced its most anticipated mining rigs of the WhatsMiner M60 series, including hydro, immersion, and air-cooling models featuring Dr Yang's well-known full-custom designed crypto hardware.
 
During the opening remarks, the founder and CEO of MicroBT, Dr. Zuoxing Yang, once again confirmed MicroBT's mission and his great accountability in front of all customers using various technologies that have grown together with his company for the last seven years. At the beginning of his speech, Dr. Zuoxing Yang raised the critical role of energy that powers mining hardware. He emphasized the increasing role of renewable energy sources and, more importantly, advancing renewable energy technologies (solar panels, wind turbines, BESS) in an era of sustainable development.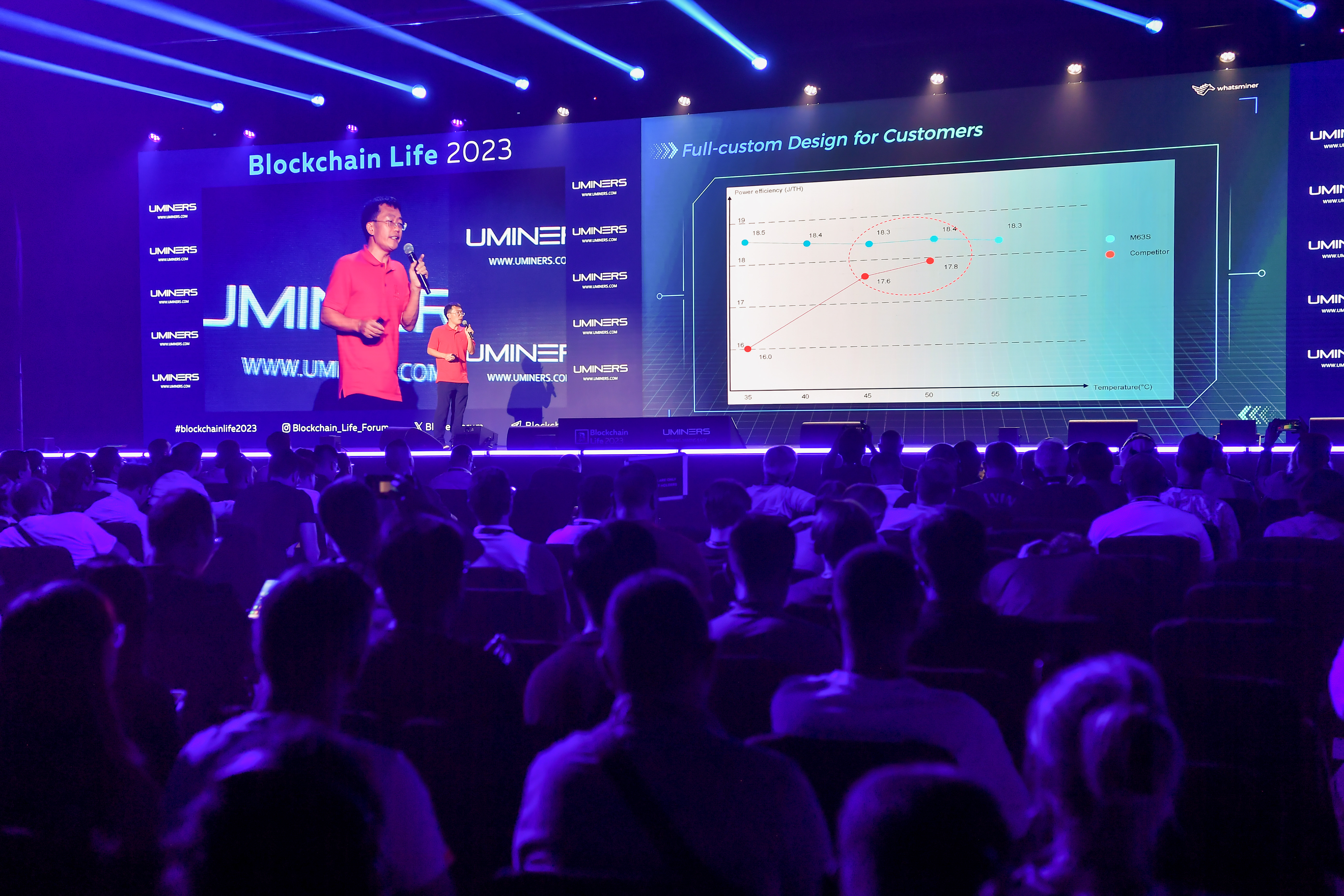 During the event, Dr. Yang highlighted that the WhatsMiner M60 series was specially designed to match industry demand and trends, as well as the ESG-friendly mining goals, customizable functions, and, most importantly, made them suitable for operation from renewable energy sources. The latest generation M60 series is ready to release simultaneously. WhatsMiner M66S and WhatsMiner M66 immersion cooling models achieve the range from 298TH/s to 270 TH/s with an efficiency rating of 18.5 J/T and from 276TH/s to 240 TH/s with 19.9 J/T, respectively. While hydro cooling models WhatsMiner M63S and WhatsMiner M63 deliver the range from 390 TH/s to 360 TH/s with 18.5 J/H and from 366 TH/s to 334 TH/s with 19.9 J/T. The air-cooling model, WhatsMiner M60S and M60, has a production capacity range of from 186Th/s to 170Th/s with 18.5 J/T and from 172Th/s to 150Th/s with 19.9 J/T.
 
Mr. Charles Song, Executive Vice President of Samsung, MicroBT's strategic partner, stressed his personal pride in participating in the debut of the WhatsMiner M60 series in Dubai, as well as highlighted Samsung's satisfaction in collaboration with MicroBT as the best mining hardware manufacturer in the industry, as well as the only manufacturer of hardware that traditionally releases all three types of mining rigs. Mr. Song pointed out that the WhatsMiner brand is well known for its high-quality, durable, and viable hardware.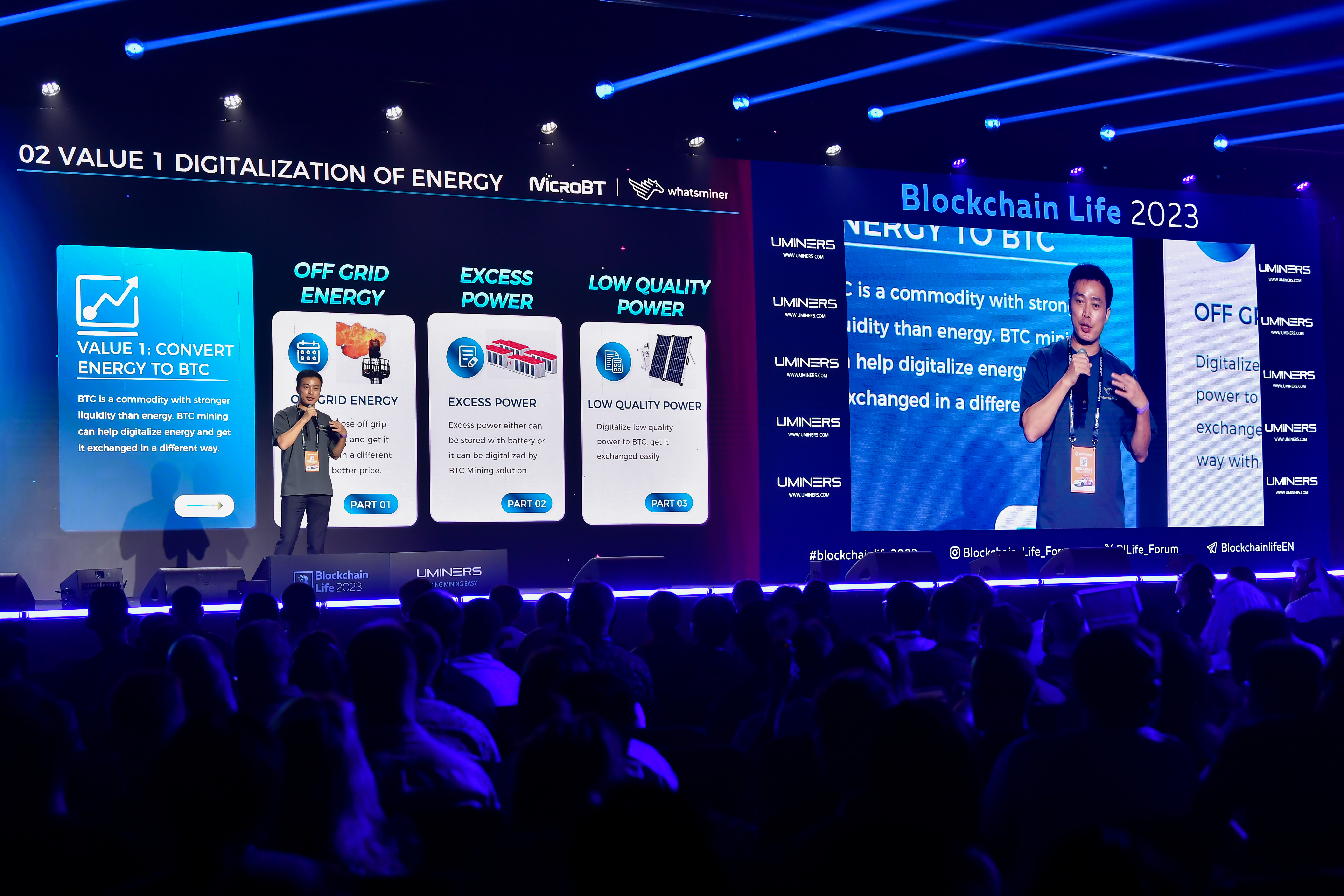 Within the event, Vincent Zhang, Sales Director of MicroBT, stated that all miners who choose the M60 series can optimize their operation since the hardware demonstrates impressive performance to run at 80℃, and their combination with renewable energy and the ability to recycle the waste heat allows them to remain competitive. Moreover, those miners could receive grand access to cheaper investments from institutional investors that operate under ESG mandates to finance their operations.
 
 
At the same time, Ghazaleh Barman, Vice President of Riot Platforms, and Niek Beudeker, Managing Director of Peak Mining, part of Northern Data Group, mentioned that the M60 series also aimed to solve some challenges in power generation and distribution to match strict grid management like ERCOT in Texas, USA. The fast response of PSU power management of the M60 series will help to balance the loads on the grid. Kevin Zhang, Senior Vice President, Foundry welcomed the new launch and informed the audience that Foundry will release its M60S evaluation report at the earliest. Wright Wang, Marketing Director of MicroBT, confirmed to keep providing professional services and continuing to show integrity to all its customers worldwide.
 
All participants of the WhatsMiner Panel confirmed their confidence that MicroBT will continue to provide high-quality solutions for the mining industry that match the customized demands of each miner, as mentioned in Dr. Yang's speech, to receive benefits as before.